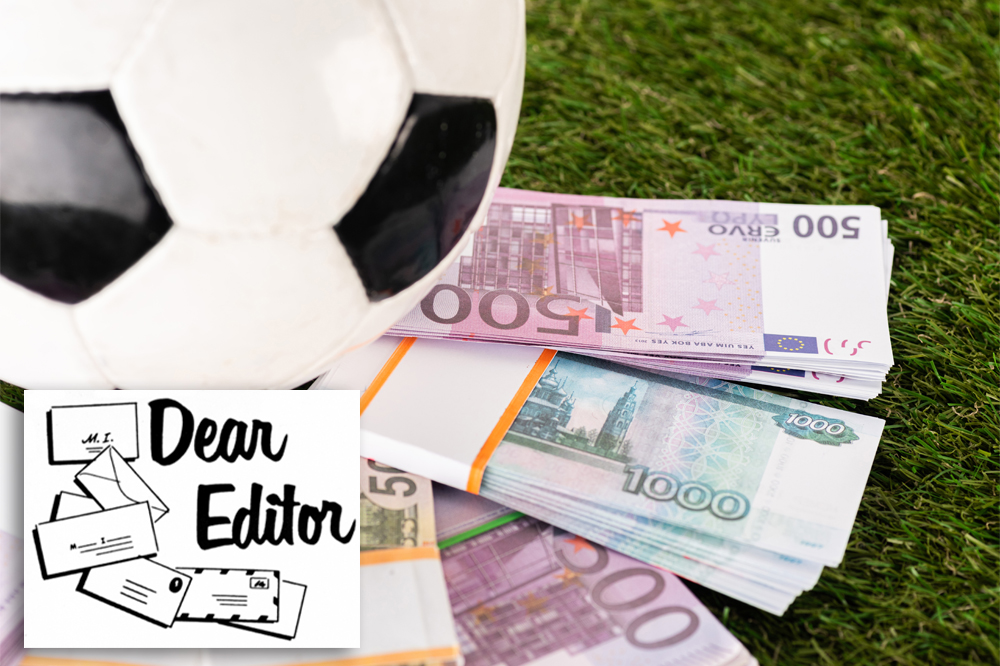 By Daniel Margrain
There is something extremely rotten at the heart of professional football in the English game. High-profile managers are chiefly among those complicit in this sorry state of affairs. I believe most, if not all, are charlatans and spivs. It is perplexing to me why so many commentators, fans and even owners, glorify and fetishize them.
It is perhaps understandable why players who depend on them for their career development, have been reluctant to challenge the God-like status of managers. It would take a very brave player to speak out.
The bigger conundrum is the relationship between managers and owners of football clubs. Manager, Claudio Ranieri has managed more clubs than anyone else. His most recent managerial job in England for Watford which ended in January last year, was the 12th time he's been revealed at a UK press conference.
Nigel Pearson is not far behind, having managed 10 clubs throughout his career. He has lasted an average of under a year at each one.
In the Premier League as a whole, the average tenure for a manager is around one year, nine months.
So, clearly there is a tacit understanding between owners and managers that the formers sacking of the latter is an inevitability.
Managers have as much of a long-term investment in a football club as professional politicians have in the welfare of the vast majority of the population, that is to say, zilch.
Given that managers are not incentivized to help ensure the long-term success of football clubs, why do owners employ managers multiple times on huge salaries in the first place?
Con trick
I have long suspected that the institution of managers is nothing but a con-trick. This suspicion is supported by the evidence. Stefan Szymanski, economics professor at Cass Business School, for example, has studied the spending of 40 English clubs and found that their spending on salaries explained 92 per cent of their variation in league position. The team that pays most, wins. Szymanski's conclusion is that players' salaries alone almost entirely determine football results.
In addition, research by Sue Brigewater shows that after the initial period following a managers appointment, any improvement in performance disappears and that on average, managerial changes at football clubs do not improve long-term results. There is no evidence, in other words, of a causal link between the appointment of a manager and success on the field.
Who could reasonably disagree with the FT who stated that 'managers could probably be replaced by stuffed teddy bears without their club's league position changing?'
Football journalists and fans appear to be oblivious to these truths. To my knowledge none have ever addressed these issues or why Premier League managers frequently move from club to club as part of an endless 'merry-go round' of sackings and re-appointments. Nor do they question the systemic culture of inverse financial incentives which result in managers being rewarded for failure with new, extremely lucrative contracts at other clubs – often in conjunction with substantial pay-offs – in a way that rarely happens in other professions outside of banking.
So why do owners of Premier League clubs repeatedly sack and re-employ football managers on salaries that are, in many cases, higher than CEOs of huge corporations?
My explanation is that owners are unwilling to devote the time to undertaking a job they are capable of doing themselves because any failings on the pitch would inevitably rebound on them. Better to employ a high-profile manager as a 'deflector shield'. TV executives adopt a similar rationale by employing high-profile presenters as a strategy to divert the media spotlight away from them in the event of ratings failures.
Buffer
The manager serves chiefly as a buffer between investors and fans. He is a marketing tool and is the club spokesman for the media and sponsors. Although totemic faith is invested in his alleged powers, the reality is that there isn't much he can do to influence events on the field of play. Nevertheless, it's a price owners' are seemingly willing to pay as a way of shirking their own responsibilities for the failings of their clubs. Far better to be part of a huge financial gravy train.
Premier League manager, David Moyes, is very much a part of this gravy train. Moyes is an example of a high-profile figure who has been employed, and yet failed, at numerous clubs. At the time of writing, Moyes' current team, West Ham United, sit in the bottom three of the Premier League table.
Most recently, the team lost an important league game to fellow strugglers, Wolverhampton Wanderers. Inexplicably, Moyes failed to play two of his most in-form and highest-scoring players in the starting line-up. This strange decision was picked up on by both fans and football journalists.
Why would a manager refuse to play his leading two goalscorers in a crucial relegation battle?
Could it conceivably be the case that Moyes wanted to lose the match in order to increase his chances of getting the sack, thereby guaranteeing a huge financial pay-off and almost certain re-employment at another club?
At the very least, the incident in question emphasizes the fact that high-profile managers like Moyes know they hold many of the financial cards.
It's not just managers who call the shots. Players do too. Many of them who lack confidence or otherwise find it hard to maintain form, often want to leave struggling clubs as opposed to acknowledging their collective responsibility to the people who pay their wages – the fans.
Fans are the lifeblood of football. They are their for the long-haul, through good times and bad. Managers, players and even owners on the other hand, are here today, gone tomorrow fly-by-nights.
It's the fans who are the people that invest a great deal of their time and hard-earned income on their favourite football clubs. They are also the ones, however, who end up picking up the pieces of a broken system deeply embedded in the body politic.
This is a situation that cannot continue forever. Increasingly, I believe, fans are seeing through the facade.
Ultimately, we need far more democracy and transparency in the game otherwise we'll all end up paying the price for this profigacy.
References:
https://www.olbg.com/blogs/football-manager-merry-go-round
https://www.onlinebetting.org.uk/betting-guides/football/football-manager-lifespan.html
https://www.open.edu/openlearn/money-management/management/business-studies/stefan-szymanski-on-the-business-football https://www.imf.org/external/pubs/ft/fandd/2014/03/szymanski.htm.
https://www.researchgate.net/publication/269929357_What_is_the_Impact_of_Changing_Football_Manager Bridgewater (2009).
https://www.spectator.co.uk/article/do-football-managers-make-a-difference/.