By Daniel Margrain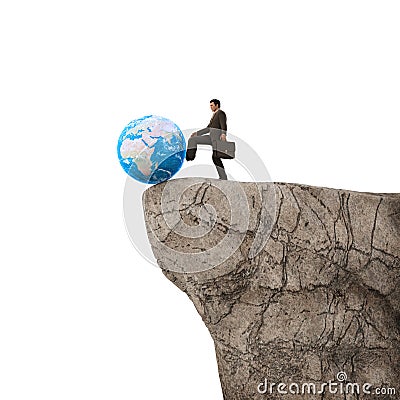 In my February 21, 2017 article for Scisco Media I focused on the "conscious cruelty" inflicted by recent Labour and Tory governments' on some of the weakest and most vulnerable people in our society. The piece proved to have been quite popular, reflecting a widespread hatred of a largely out-of-touch political class whose underlying set of principles are not much different to those that typified the rise of Nazism during the 1930s.
I pointed out that New Labour "feminist" ideologues like Harriet Harman and Yvette Cooper were complicit in ensuring that Tory attacks against the sick and disabled would be implemented. The notion that both the Tories and Right factions within the Labour party consider Britain's "low-lying fruit" as a drain on society to be eliminated, is not as far-fetched as some might believe.
This was certainly the view of Pat Hibernian McQueenie who commented:
"Good piece, it is time for JC and JMCD to remove the linen glove and put on the Iron Fist. If these two Politicians are removed from their posts the British Working Class will cease to exist. A new Class will be born or I should say reborn The British Slave Class will be implemented by the Right Wing.
Queuing at Work Premises I would use gates but there are not that many Left anyway all you who voted for the Tory be afraid be very very afraid. Death Camps will spring up in isolated places and I think you know the rest. All of You Should Have Watched "THE NAZIS A WARNING FROM HISTORY"
I hope whatever God if any You Worship Forgives You because I a disabled Human Being who worked all his Life from 9 until being struck down at the age of 59 WILL NEVER FORGIVE YOU SELFISH SCUM SOCIETY You are the Worst Stupidest EVER."
My piece also appeared to have struck a chord with Elizabeth Newport who wrote:
"Labour's apathy since 2010 over the appalling benefit reforms upsets me more than the fact the tories have done it. I expect the tories to scapegoat and demean the vulnerable, that's what they do, but I expected Labour to make their lives very difficult and for charities to be extremely vocal.
The truth is no one cares about the vulnerable, the electorate voted the tories in knowing what their plans were. Labour rolled over on the welfare reform bill. When we have all died from stress and poverty or killed ourselves they will find a new group to scapegoat. I can honestly say that as a mentally disabled person I have never felt so hopeless with regards to any political changes. I was a single parent in the early 1990's when single parents were blamed and targeted. This is even worse."
Elizabeth is partly right. The Tories did not mention who their intended target was for the cuts. Not one mainstream journalist leading up to the election pressed then DWP minister, Iain Duncan Smith, for clarification, and therefore, the Tories had no mandate with which to implement their stated programme of cuts.
Pathological
Although it could be reasonably argued that people rarely base their decision to vote for a party on a single issue, the notion that poor people vote in large numbers for the Tories who clearly have them in their sights, is only incomprehensible if one is of the opinion that such people are immune from directing similar forms of pathological hatred against those who are even poorer and weaker than they are.
Of course, the far-right tabloid media play a major part in fanning the flames of hate. But it's insufficient to put the blame solely on them. Despite falling sales, Murdoch continues to shift millions of copies of the Sun on a daily basis and nobody is physically forcing working class people into the shops to buy it. It's not just the Tories who pander to the whims of Murdoch either. New Labour under Blair and Brown, were only too eager to appease the racist demographic in the country.
Charity-industrial complex
A corrupt corporate media-political system dominated by power and money means that, literally, the government is getting away with murder. This injustice was articulated by Iam Klaatu in the comments section:
"I do not understand why this is allowed to continue? There are so many breaches of the Universal Declaration of Human Rights, especially Articles 23 and 24, and even United Nations condemnation! And under Articles 2 & 4 of the Convention for the Prevention and Punishment of the Crime of Genocide, we have EVERY RIGHT, to see not just politicians and Lords, but EVERY SINGLE INDIVIDUAL RESPONSIBLE, from politicians, civil servants, job centre staff and managers, they can and WILL be made accountable for this crime against humanity!
The passive approach among what I refer to as the "charity-industrial complex" also play a complicit role. Klaatu continues:
"So why doesn't Scope, MENCAP, MS, Cancer Research, etc etc etc , get off their backsides and unite, and stop this genocidal policy??? Or are they afraid of seeing their funding cut??? Their apathy is sickening!!! David Cameron, has even made patron of a charity, whose people are just one group of people that HIS government has hounded and starved to death!…It is an outrage!!!"
Eugenics
It's my view that what we are witnessing in Britain today, is an early manifestation of a policy of eugenics which will become increasingly more obvious in the years ahead, particularly as robots begin to create a growing pool of idle 'useless eaters' among the existing white collar and blue collar workforce. Eventually, a critical-mass point will be reached in which the government of the day will be forced into making binary political choices.
Future governments will be faced with either funding a Universal Basic Income system or resist the necessity for change and, therefore, be prepared for mass civil disobedience on the streets of our towns and cities. As successive governments over the last 40 years have preferred the punitive 'stick' rather than the incentivising 'carrot' approach, the introduction of a UBI system is far from being a formality.
Of course, none of these potential policy proposals can be announced publicly by the government of the day, or by their media mouthpieces. Rather, the aim is to introduce them incrementally. It's clear that the eugenics policy is one that is already well under way in Britain in 2017.
The latest in a series of appalling stories to have emerged, concerns Nicola Jeffery, a single parent from south east London. Nicola has fibromyalgia which causes chronic pain across the body. She is one of thousands of people with "invisible disabilities" whose benefits have been axed by the Tories as a result of new "reforms" to the personal independence payment (Pip) benefits system.
The "reforms" are part of a wider long-term strategy of welfare retrenchment, austerity and cuts to those most in need. The aim is the destruction of civilized society. All associated notions of civilization that people have come to take for granted – NHS, social care, fire service, education, public child care provision etc – are being whittled away and sold off for the benefit of private capital and shareholder's, many of whom are working class people.
So we have to ask the question, what kind of a society do we want?
It's no longer acceptable to solely blame the Tories for the problems we face. Many ordinary people who vote for right wing parties, including a corporate-corrupted Labour party dominated by a neoliberal core of war-monger's, Friends of Israeli ethnic cleansing and austerity apologists, have to start looking in the mirror and begin educating themselves about what's going on in their own communities; their own country; their own world.
Taking responsibility
Many of the problems stem from the fact that for far too long, too many people have not been prepared to take responsibility for their own actions, nor to evaluate how the individual decisions they make on a daily basis impact on society in general. The easy option in which people are prepared to look the other way for perceived short-term gain, can no longer be tolerated.
People who litter and fly-tip on our streets and fields, drive aggressively and at speed in built-up areas, in addition to engaging in other forms of anti-social behaviour, need to be politely confronted. We also need to minimize our individual carbon footprints the best we can, buy locally sourced and organic produce and reduce our consumption of meat.
The attitude for many seems to be that as long as they, as individuals, are not directly being affected by the travails going on around them, then they would sooner prefer to be oblivious to them, irrespective of their adverse impacts.
This lack of awareness and compassion for others, rooted in selfishness and crass individualism, is the bane of society and civilization. Although it might not be the case that the individual or close family member is seemingly unaffected, the nature of the direction of travel in society is such that in the absence of viable alternatives, it will nevertheless become the case further down the line.
Finite planet
Although it might not be the situation today, tomorrow or the day after that, the fragile nature of the planet humanity inhabits, means that the infinite grabbing of finite resources will eventually result in insurmountable negative repercussions in which even the super-rich will not be immune. After all, environmental degradation affects everybody and air pollution is democratic.
Never has Pastor Niemoller's famous aphorism been more relevant. Climate change is altering the very fabric upon which the functioning of civilized society rests. What use can a depleted planet wrought by a system that prioritizes the accumulation of wealth for wealth's sake, serve for an elite that continuously craves it? The answer, of course, is that such a planet is of no use to any living thing.
The time to save humanity from itself is fast running out which is why we need to act. However, political shifts at the ballot box alone won't be enough. We need collectively to go beyond naval-gazing towards positive action. We need to start getting informed about the real issues that humanity faces going forward and start to begin to look for radical solutions.
But we can only do this if an informed public is in a position to be able to correctly identify the cause of our collective malaise. Instead of devoting our energies on attacking the Other for the problems we face, we need to identify and target the source of our oppression. This means we have to think Big.
The local-global nexus, has arguably never been as relevant as it is now. This is because unlike previous epochs, we are the potential authors of our own destruction. In the past, as we moved from one socioeconomic and political form of organisation to another, we confronted, head on, the challenges we faced.
From hunter-gatherer societies through to feudalism, humans were master's of their own destiny and they survived and prospered along the way. But during the latest capitalist phase, we have seemingly failed to acknowledge our limits as a species.
We cannot reason that lack of knowledge is the cause for our downfall. At the crossroad point along the metaphorical super highway, we made the informed choice to turn rapidly right in the certain knowledge that at the end of the road was a cliff whose precipice we were fast approaching but decided to continue along it's fatal path regardless. For a species that claims to be at the top of the intellectual food chain, we sure are dumb.
Falling off a cliff
The truth is, we've not only sped to the cliff's edge akin to being passengers of an out-of-control juggernaut, but we are plunging, free fall, towards a giant burning cauldron. We possess parachutes that are, in theory, capable of saving us from the affects of free-fall, but are fast reaching the point where the only eventuality will be hitting the ground with a thud.
Currently, we are at a critical stage between an insurmountable fate and a precarious survival. One of the things that can save us from our mass hypnosis and passivity in the face of a self-inflicted untimely death, is mass collective action. But collective activity in the strict political sense of the term is not enough either.
We also have to start radically changing our behaviour as consumers. This means a dramatic shift in expectations. It's no longer reasonable for people to expect to spend £2 on a tee-shirt that has been produced by sweated labour in Pakistan, or to feign ignorance in order to justify other forms of immoral decision-making. Crucially, we need to stop buying 'things' we don't need with money we haven't got.
Because consumption is effectively the oil that lubricates the capitalist system, alternative forms of collective action on a massive scale will naturally correspondingly alter the way the current set of consumption-production relations function. This can only be beneficial for humanity and the planet.
Like the impact of a stone that lands in a pond whose ripples gradually spread further afield, the individual choices we as consumers make, in conjunction with our political choices, can eventually begin to set us free. But we need to hurry up because time is fast running out.
Please make a small donation
If you've enjoyed reading this or another posting, please consider making a donation, no matter how small. I don't make any money from my work, and I'm not funded. You can help continue my research and write independently.… Thanks!