By Daniel Margrain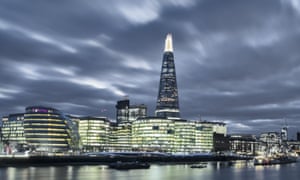 The 1998 film, The Truman Show, directed by Peter Weir, presents a character, Truman Burbank, who unknowingly stars in a 30-year soap opera/reality show about his own life, under a giant dome whose boundaries are hidden from him. The show is broadcast to a global audience of billions.
The fake town Truman lives in, Seahaven, is populated by a massive number of actors playing real people. Seahaven's creator, director, executive producer, and 'God', Christof, is convinced that the deception is benign, because Truman's life in the synthetic town is far happier than anything he could find in the real world.
Truman has no idea he is living inside a television studio, surrounded by actors. Nor does he know that some 5,000 cameras placed around the town of Seahaven record his life for the TV audience, 24 hours a day non-stop without commercial interruption. The only way that Christof can make money is through product placements which are woven, at times clumsily, into dialogue and scenes that Truman is oblivious to.
As the film progresses, Truman begins to suspect that his entire life is part of an elaborate set. It's at this point that the shows audience begin to root for him in his quest to uncover his fake existence and to escape from the confines of his virtual reality prison. The viewing audience are able to relate to Truman's plight because they recognize that they too are trapped by similar forces that they need to be rescued from.