By Daniel Margrain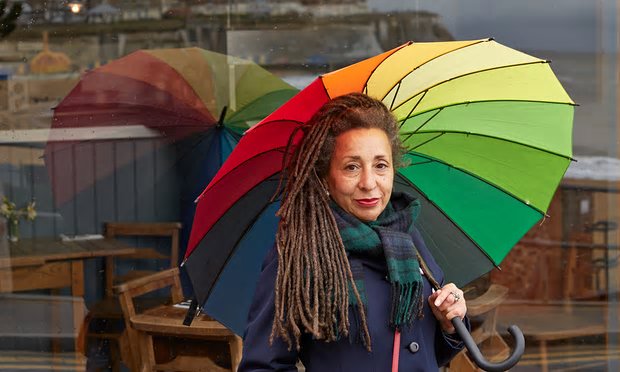 In an excellent piece published by the Electronic Intifada (April 28, 2016), journalist Asa Winstanley shows how media outlets such as the Telegraph, Huffington Post and the Jewish Chronicle have been complicit in the systematic attempt to disorientate Labour Party members and supporters by either printing misleading misinformation or reproducing unsubstantiated accusations and smears against individuals all of which have contributed to a false media narrative regarding alleged antisemitism within the party.
Also in the piece, Winstanley outlines the links between right-wing, anti-Corbyn Labour and the pro- Israel lobby and meticulously shows how this lobby manufactured an 'antisemitism crisis', pinpointing the individuals involved, the tactics and dirty tricks used and the connections to individuals whose ties lead to pro-Israel groups both in London and Israel. Among the individuals Winstanley highlights are David Klemperer who opposed Corbyn's run for the labour leadership (but has since been kicked out of the party), and former Israel lobby intern, Alex Chalmers.
Jewish Labour Movement
Arguably the most significant and influential figure behind the false claims of antisemitism that Winstanley cited in his piece, is former chief executive of the Jewish Leadership Council (JLC), Jeremy Newmark. It was while in charge of the JLC that Newmark gave evidence at a 2013 Employment Tribunal case alleging antisemitic behaviour by the University and College Union brought by one of its members. The case was dismissed by the judge in its entirety.
Newmark is currently chairperson of the Labour party-affiliated, Jewish Labour Movement (JLM). The JLM is also affiliated to the Israeli Labor Party and the World Zionist Organization. According to the UN, the latter pumps millions into building in the occupied West Bank through its settlement division. Clearly Newmark's mission in rooting out 'left antisemitism' cannot be disentangled from his wider role as sympathizer and propagandist for the Zionist-Israel cause. Winstanley contends that no mainstream journalists "have disclosed Newmark's long-standing role in the Israel lobby, or his record of lying about antisemitism."
Pernicious
One particularly pernicious and unfounded antisemitism accusation during the last few weeks has involved long-standing, and until recently, reinstated Labour party member, Jackie Walker, who as the result of comments made at a private antisemitism training session on September 26, was removed from her role as Vice-Chair of Momentum prompting the Labour Party hierarchy to renew her suspension from the party.
Walker stands accused of four things: a) trivializing Holocaust Memorial Day, b) claiming that the threats of attacks on Jewish schools had been exaggerated, c) claiming she saw no need for definitions of antisemitism and d) commenting on the Jewish role in the Atlantic Slave Trade. Although Walker was factually incorrect about the first point by claiming HMD only commemorated the Jewish Holocaust, it's nevertheless true that the commemoration is one in which the Jewish narrative dominates. "My aim", Walker said, "was to argue that there are no hierarchies of genocide; there is no way to quantify or qualitatively describe the indescribable, the indescribably inhumane acts that are part of our histories".
In relation to the second point, it would appear that antisemitic attacks on Jewish schools have indeed been exaggerated (see below). In terms of point three, Walker didn't claim she saw no need for definitions of antisemitism, as was claimed. What she actually said was "I still haven't heard a definition of antisemitism that I can work with". The context of Walker's intervention is important: A few minutes before a (Jewish) attendee at the session asked the training session tutor, Mike Katz, of the Jewish Labour Movement, "We don't know what you're working from. Do you think you can give us what your definition of AS is?"
Katz replied, "The standard definition of antisemitism is actually the European Union Monitoring Centre." It was at this point, that several other members objected to the use of the EUMC definition claiming it had no status and was deeply flawed. Walker was objecting to a deeply flawed 500 word 'new antisemitism' or even 'antisemitic anti-zionism' definition authored by attorney Kenneth Stern, that is so wide in scope as to encompass political criticisms of Israel.
The reason why it is so difficult for some people to disentangle antisemitism from legitimate criticisms of Zionism as a political ideology, is because the EUMC definition often cited by those who use it as a political weapon in order to blunt all criticism of illegal Israeli land grabs, is far too long and convoluted. Brian Klug, an Oxford academic who specializes in the study of antisemitism manages it in 21 words: "Antisemitism is a form of hostility to Jews as Jews, where Jews are perceived as something other than what they are". Klug's far more reasonable definition is almost certainly something Walker, and many other anti-Zionists, would be willing to work with.
The fourth reason why Zionists targeted Jackie Walker was because she had the temerity to admit that some of her Jewish ancestors were involved in the sugar and slave trade in the Caribbean and West Indies. Her position was misrepresented in the Zionist Jewish Chronicle who ran with the sensationalist headline 'Labour suspends Momentum supporter who claimed Jews caused 'an African holocaust'. On the basis of this egregious lie, the campaign against Jackie Walker, a dedicated and long standing anti-racist activist, began. Walker says:
"My claim, as opposed to those made for me by the Jewish Chronicle, has never been that Jews played a disproportionate role in the Atlantic Slave Trade, merely that, as historians such as Arnold Wiznitzer noted, at a certain economic point, in specific regions where my ancestors lived, Jews played a dominant role as financiers of the sugar industry, as brokers and exporters of sugar, and as suppliers of Negro slaves on credit, accepting payment of capital and interest in sugar."
Zionist Labour Movement? 
It's clear that the treatment meted out to Walker by the the JLM, is indicative of a movement that does not represents Jews, rather, it represents Zionists. The JLM, in other words, is a misnomer and would more accurately described as a Zionist Labour Movement. Jackie Walker, although Jewish, is not a Zionist and is therefore not welcome in the organisation. However, non-Jewish Zionists are. The organisation's own website states:
"The Jewish Labour Movement is also affiliated to the Board of Deputies of British Jews, the Zionist Federation of the UK, and organise within the World Zionist Organisation… Our objects: To maintain and promote Labour or Socialist Zionism as the movement for self-determination of the Jewish people within the state of Israel."
The furor surrounding Jackie Walker, as Mike Sivier states, "is not about anti-Semitism; but removing a person who does not support Zionism from a position of influence."
Antisemitic incidences
The attacks on Walker (as well as many others in which similar accusations of antisemitism have been invoked), appear to be emblematic of a much bigger problem that goes to the heart of UK-Israel relations. On the surface, the implication appears to be that antisemitism is more prevalent within the Labour Party compared with other political parties in Britain. However, the notion that incidences of antisemitism are more widespread in a party which historically has been at the forefront of anti-racist and anti-fascist campaigns, does not stand up to scrutiny.
How about the claim that antisemitism is more prevalent compared to other forms of racism in British society? Again, the answer is a negative. A 2015 survey by Pew for example, found that seven percent of the UK public held "unfavourable" views of Jews. By contrast, about a fifth held negative views of Muslims and almost two-fifths viewed Roma people unfavourably.
In the aftermath of the massacres in Gaza in 2014, the London Metropolitan police recorded 358 anti-Semitic offences. Two hundred and seventy three of these were online, 36 involved criminal damage and 38 constituted "harassment". Eleven cases of assault were recorded in which four resulted in personal injury. One hundred and eighty thousand offences in these categories were recorded within the wider population throughout Metropolitan London. In other words, attacks against Jews in 2014 against a backdrop in which Gaza was being pulverized, made up only one in 500 of the total, while they made up around one in 86 of the population of London as a whole.
Community Security Trust (CST) figures for the first six months of this year show a rise of 15 per cent above those from the previous year. But this is from an extremely low base. The actual number of such incidents recorded for the first half of 2016 was 557. And that figure is still below that for 2014 when the Israeli assault on Gaza occurred. So claims that there has been a 'surge' in antisemitic incidences in recent years are false and misleading.
Moral panic
In response to a moral panic about 'left antisemitism' seemingly expanding without limit, a loosely-knit group of Jewish Labour Party supporters called Free Speech on Israel coalesced for an inaugural gathering in April. The fifteen-member group, which included Emeritus Professor of Operational Research at the London School of Economics, Jonathan Rosenhead, found that over their lifetimes they could muster only a handful of antisemitic experiences between them. And, crucially, although in aggregate they had hundreds of years of Labour Party membership, not a single one of them had ever experienced an incident of antisemitism in the party.
These experiences would appear to tally with the findings of the Channel 4 Dispatches programme. Despite filming undercover for six months at political meetings in an attempt to discredit Labour Party leader, Jeremy Corbyn, the programme-makers could not find a single incidence of antisemitism among party activists. Nevertheless on the BBC Radio 4s Moral Maze programme, former representative of the Zionist Federation, Jonathan Sacerdoti – whose current job title is Director of Communications for the Campaign Against Antisemitism –  claimed that  Jews are being driven "in fear of their lives from Britain to Israel."
Hyperbole
With this kind of highly exaggerated hyperbole, Sacerdoti appears to be confusing Britain's multicultural, secular and pluralistic liberal democracy with the inherently racist, Zionist entity headed by a Prime Minister who sees himself as the leader of the whole of the Jewish world.  Clearly, it hadn't occurred to either Sacerdoti or Netanyahu that Jews born in Britain are British, just like their Black or Asian counterparts. They are not Israeli. Therefore, Zionists can make no legitimate claim to lead or control the Jewish diaspora. To suggest otherwise is to replicate the false racist and sectarian-based meme that Zionists and Jews are synonymous, and therefore to attack Israel is "antisemitic."
Netanyahu outwardly expressed this Jewish-Zionist conflated racism when he attempted to shift the blame for the Holocaust from Hitler on to the Grand Mufti. From the Zionist perspective, this makes sense given that Muslims are the joint enemy of both the European far-right and their Zionist allies.
The politics of 'antisemitism'
The notion that British cities are rife with antisemitism, in which boycotts of Israel are regarded as emblematic, is a rationalization that serves a political purpose. Currently, the non-Jewish population of Israel stands at about a quarter of the total and the proportion is growing. The Zionists need to halt the demographic shift and the way to do that is to invent, provoke or exaggerate, in the UK and elsewhere, instances of the "new antisemitism."
Zionism is threatened from within, so Israel needs a new influx of Jews in order for the Jewish state to survive in its current form. Indeed, antisemitism is the flesh and blood that Zionism and all related industries and institutions connected to it feed off in order for them to be able to continue justifying both their and Israel's existence. The implied racism inherent in the notion that there is a correlation between Zionism and Judaism, is offensive to the silent majority of Jews who want nothing to do with the supremacist, racist state.
The UK government is losing the moral high ground by seeking to quash anti-Israel boycotts and prevent legitimate political activism more generally. Ultimately, it has to be a legitimate course of action in a democracy for a group of people to be able to pass a resolution condemning a country because they are opposed to its political values. The cynical attempts of right-wing Zionist elements within the hierarchy of the Labour Party to drive a wedge between traditionalists and Blairites, using the specter of antisemitism as their ideological weapon, is an obvious smokescreen as a basis in which to discredit all legitimate support for the Palestinians by influential or prominent figures both inside and outside the Labour Party. The deliberate misrepresentation of the views of Craig Murray by Zionists at the forefront of the anti-Corbyn campaign, is an example of this.
Israel lobby & the CHAC report
The appointment of the ultra-Zionist Mark Regev to the role of Israeli ambassador to the UK, arguably set in motion the failed Corbyn coup attempt in which the openly hostile anti-Corbyn figure John Mann, initially operated as the Zionists principal henchman. It was therefore unsurprising that Mann and the JLM, among others, praised the Commons Home Affairs Committee (CHAC) report ostensibly into antisemitism published a few days ago which all reasonable observers perceive as nothing other than a biased political weapon with which to attack Corbyn's leadership.
In a Facebook post, Jeremy Corbyn commented on the report:
"Although the Committee heard evidence that 75 per cent of antisemitic incidents come from far right sources, and the report states there is no reliable evidence to suggest antisemitism is greater in Labour than other parties, much of the report focuses on the Labour Party."
"The Committee heard evidence from too narrow a pool of opinion, and its then-chair rejected both Chakrabarti's and the Jewish Labour Movement's requests to appear and give evidence before it. Not a single woman was called to give oral evidence in public, and the report violates natural justice by criticising individuals without giving them a right to be heard."
"The report unfairly criticises Shami Chakrabarti for not being sufficiently independent. This fails to acknowledge public statements that the offer to appoint Chakrabarti to the House of Lords came after completion of her report, and was based on her extensive legal and campaigning experience.
"Commissioning Chakrabarti was an unprecedented step for a political party, demonstrating Labour's commitment to fight against antisemitism."
The pro-Israel lobby, who have a significant financial stake in the Labour Party and whose influence spreads throughout the British political establishment more generally, clearly see Pro-Palestinian Corbyn as an anathema to their wider interests viz a viz Israel. Certainly the Hasbara propaganda web site, UK Media Watch, regard the witch-hunt against Corbyn, as well as the attempts by his detractors to disorientate the membership, as 'a job well done'.
Conclusion
Politically, the purpose of the misuse of antisemitism by Zionists is to quash all legitimate criticisms of Israel, its oppression of the Palestinian people and, by extension, Muslim/Arab nationalist aspirations more generally. The attacks on Jackie Walker and others are political and represent a determined effort by the Israel lobby to make Britain's Labour Party safe for Israel and Zionism. Ultimately, the contrived 'antisemitism crisis' within the party is outflanked by the far greater problems it has with modern day Zionist aspirations which are never addressed.
Israel's 'friends' within the Parliamentary Labour Party (PLP), for example, continue to remain silent about the illegal ongoing dispossession of Palestinians from their land and the historical Zionist programme of ethnic cleansing of which Plan Dalet, the Koenig Plan, Operation Cast Lead and Operation Protective Edge are historical manifestations. Ultimately, the real target of the Zionists is not Jackie Walker, but the prospect of a Corbyn-led UK Labour Government, which the Zionists view as a very real threat to their Eretz (Greater) Yisrael project of a territory stretching from the River Nile to the River Euphrates.
COPYRIGHT
All original material created for this site is ©Daniel Margrain. Posts may be shared, provided full attribution is given to Daniel Margrain and Road To Somewhere Else along with a link back to this site. Using any of my writing for a commercial purpose is not permitted without my express permission. Excerpts and links, including paraphrasing, may be used, provided that full and clear credit is given to Daniel Margrain and Road To Somewhere Else with appropriate and specific direction to the original content. Unless otherwise credited, all content is the site author's. The right of Daniel Margrain to be identified as the author of this work has been asserted by him in accordance with the Copyright, Designs and Patents Act 1988.
Make a small donation
If you've enjoyed reading this or another posting, please consider making a donation, no matter how small. I don't make any money from my work, and I'm not funded. You can help continue my research and write independently.… Thanks!