By Daniel Margrain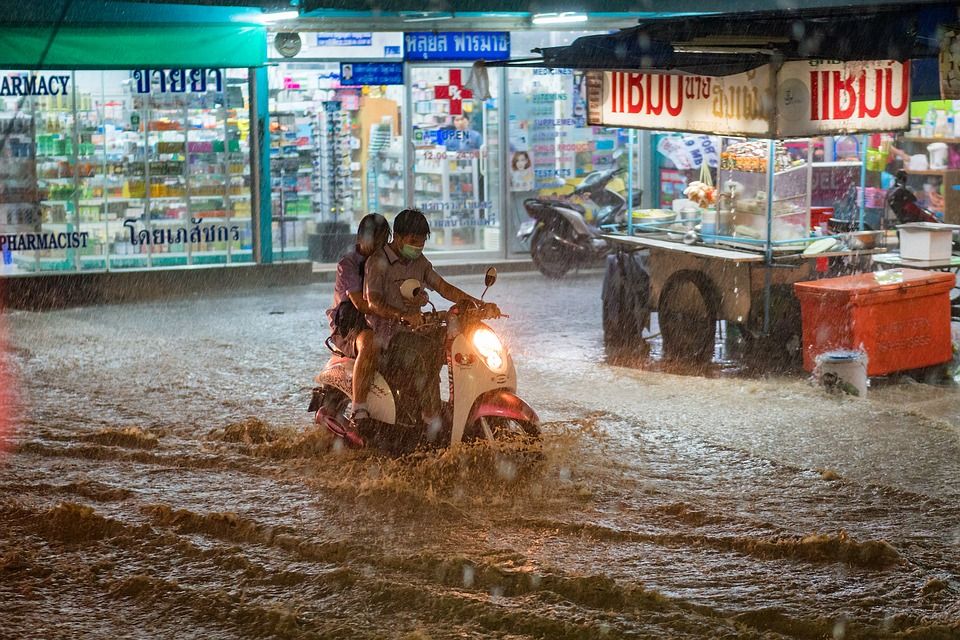 In 1978, the Australian social scientist, Alex Carey, pointed out that the twentieth century has been characterized by three developments of great political importance: "the growth of democracy; the growth of corporate power; and the growth of corporate propaganda as a means of protecting corporate power against democracy."
In order to defend their interests against the forces of democracy, the giant polluting corporations that dominate much of the domestic and global economies recognize the need to manipulate the public through media propaganda by manufacturing their consent. This is largely achieved through coordinated mass campaigns that combine sophisticated public relations techniques which ensure business interests take precedence over environmental and social justice issues.
Following on from my previous article, in which I alluded that to deny the science linking carbon emissions to global warming is akin to denying the links between smoking and lung cancer and HIV and Aids, I want in this piece to focus on some of the techniques multinational corporations use that manage to convince some of us that these kinds of links are bogus.
The 97 per cent consensus among climate scientists that warming is real and man-made, is one of the most effective tools for persuading the public about the need to take action to prevent it. This is why, from the denier industry perspective, the corresponding need to counter it with false propaganda is imperative. As I explained, one of the denier strategies is to cynically exploit the space that exists between public perception and scientific fact, sometimes referred to as the "consensus gap."
Fomenting uncertainty & cherry-picking
One of the ways in which corporate deniers set out to achieve this, is to deceive the public through media campaigns and lobbying strategies. The standard line organisations take is to foment uncertainty in relation to the science. This involves the claim that the science is contradictory, the scientists are split, environmentalists are charlatans, liars or lunatics and that if governments took action to prevent global warming, they would be endangering the global economy for no good reason.
The website Exxonsecrets.org, using data found in the company's official documents, lists 124 organisations who have taken this approach. They have either taken money from Exxon or have worked closely with those that have.
Some of the other tactics deniers adopt is the cherry-picking of evidence, their citing of fake experts, the misrepresentation of the findings of others and the deflection of arguments away from the relevant topic. The mass media also play a part in the deception by constantly amplifying the views of the tiny minority of climate scientists who argue that man-made global warming is not happening, whilst ignoring and marginalizing the vast majority of experts who say it is.
As one writer put it:
"[They] proffer what they demurely call 'disturbing questions', though they disdain all answers but their own. They seize on coincidences and force them into sequences they deem to be logical and significant. Like mad Inquisitors, they pounce on imagined clues in documents and photos, torturing the data ­- as the old joke goes about economists — till the data confess. Their treatment of eyewitness testimony and forensic evidence is whimsical. Apparent anomalies that seem to nourish their theories are brandished excitedly; testimony that undermines their theories…is contemptuously brushed aside."
Green washing
One of the more systematic approaches is the adoption by the corporations of an indoctrination technique known as green washing. The green washing of products and lifestyles is a public relations strategy used to divert public attention away from unethical environmental practices, thus seeking to legitimize decisions that would otherwise expose corporations to intense public scrutiny. Almost two decades ago, the Transnational Resource and Action Centre, for instance, highlighted how carbon polluting corporations pay lip service to eliminating fossil fuels by using renewable energy investments to give themselves a "clean and green" image.
The following insightful commentary involving an exchange between an elderly customer and a young cashier at a shop in the UK posted to the Neil Young Times by an anonymous writer, highlights with clarity the extent to which the green washing phenomena has been successful in deceiving a young generation of environmental activists and "socially and environmentally aware" individuals:
"Checking out at the store, the young cashier suggested to the older woman that she should bring her own shopping bags because plastic bags weren't good for the environment. The woman apologized and explained, "We didn't have this green thing back in my earlier days."
The cashier responded, "That's our problem today. Your generation did not care enough to save our environment for future generations."
The old woman replied: "You're right — our generation didn't have the green thing in its day. Back then, we returned milk bottles, pop bottles and beer bottles to the store. The store sent them back to the plant to be washed and sterilized and refilled, so it could use the same bottles over and over. So they really were recycled. We refilled writing pens with ink instead of buying a new pen, and we replaced the razor blades in a razor instead of throwing away the whole razor just because the blade got dull. But we didn't have the green thing back in our day."
"We walked up stairs, because we didn't have an escalator in every shop and office building. We walked to the grocery store and didn't climb into a 300-horsepower machine every time we had to go two blocks. But she was right. We didn't have the green thing in our day."
"Back then, we washed the baby's nappies because we didn't have the throw-away kind. We dried clothes on a line, not in an energy gobbling machine burning up 220 volts — wind and solar power really did dry our clothes back in our early days. Kids got hand-me-down clothes from their brothers or sisters, not always brand-new clothing. But that young lady is right. We didn't have the green thing back in our day."
"Back then, we had one TV, or radio, in the house — not a TV in every room. And the TV had a small screen the size of a handkerchief (remember them?), not a screen the size of the county of Yorkshire . In the kitchen, we blended and stirred by hand because we didn't have electric machines to do everything for us. When we packaged a fragile item to send in the post, we used wadded up old newspapers to cushion it, not Styrofoam or plastic bubble wrap."
"Back then, we didn't fire up an engine and burn petrol just to cut the lawn. We used a push mower that ran on human power. We exercised by working so we didn't need to go to a health club to run on treadmills that operate on electricity. But she's right. We didn't have the green thing back then."
"We drank water from a fountain or a tap when we were thirsty instead of demanding a plastic bottle flown in from another country. We accepted that a lot of food was seasonal and didn't expect that to be bucked by flying it thousands of air miles around the world. We actually cooked food that didn't come out of a packet, tin or plastic wrap and we could even wash our own vegetables and chop our own salad. But we didn't have the green thing back then."
"Back then, people took the tram or a bus, and kids rode their bikes to school or walked instead of turning their mothers into a 24-hour taxi service. We had one electrical outlet in a room, not an entire bank of sockets to power a dozen appliances. And we didn't need a computerized gadget to receive a signal beamed from satellites 2,000 miles out in space in order to find the nearest pizza joint."
"But isn't it sad that the current generation laments how wasteful we old folks were just because we didn't have the green thing back then?"
The fact that human actions have resulted in a planet that is warmer than it has ever been in the last 100 years and that the public appear to be indifferent to the likely catastrophic consequences, would seem to suggest, that the displacement strategies of the corporations described above are succeeding.
David Bellamy
They have been ably assisted in this endeavor over the last decade not least as a result of the publicity to the denialist cause that was generated by the world renowned ecologist, David Bellamy. In April, 2005, Bellamy claimed in a letter to New Scientist that "555 of all the 625 glaciers under observation have been growing since 1980."
Environmentalist, George Monbiot checked Bellamy's claim with the World Glacier Monitoring Service who responded with four words: "This is complete bullshit." A few hours later, they sent Monbiot an email:
"Despite his scientific reputation, he [Bellamy] makes all the mistakes that are possible. He had cited data that was simply false, he had failed to provide references, he had completely misunderstood the scientific context and neglected current scientific literature. The latest studies show unequivocally that most of the world's glaciers are retreating."
Monbiot then challenged Bellamy in a TV studio debate. During the extraordinary exchange, Monbiot revealed that Bellamy had reproduced falsified and fabricated data and accused the Botanist of committing scientific fraud.
Cognitive psychology
The kinds of corporate denialism, deception and green washing outlined raise some interesting related psychological issues. It seems highly probable that most people, if asked, would admit to being concerned about global warming and would accept that increasing the rate at which carbon dioxide and other greenhouse gases are released into the atmosphere changes the climate.
When, however, people are asked at elections what issues they are most concerned about, climate change barely features. So there appears to be a disconnect, on the one hand, between how people feel about climate change, and on the other, the extent to which it is at the forefront of their minds.
Environmentalist George Marshall attempts to make sense of this apparent dichotomy:
"It's clear that we form our opinions on the basis of the science, but also that the process is more complex than that. In order to understand people's needs in terms of the science of climate change, we also need to draw on the science of cognitive psychology, the science of sociology or social anthropology. We have to recognize that in terms of the former, there are different processes of the brain for processing information and that there are parallel processes. One deals with information and data – the rational side – and the other is what psychologists refer to as 'affective reasoning' which dominates our decision-making driven by cues, signals and above all, bias."
Marshall continues:
"The process of attention and dis-attention is extremely important to how we operate. Increasingly, the research is suggesting that the process of dis-attention is more important to our functioning than attention. So it's our ability to not pay attention to things that's fundamental to the way we operate."
It's this latter process that's particularly important in terms of how climate change is often perceived in terms of social signals. People have a tendency to conform to the views of their peer groups and it's this kind of social pressure that can lead to confirmation bias. Also, it's these kinds of false perceptions that lead people to accept that whilst climate change is acknowledged as a problem, it's nevertheless perceived as a future problem rather than a problem in the present.
Thinking Fast and Slow
This is what psychologist Daniel Kahneman describes in his book Thinking Fast and Slow, as "a perfect combination of biases." Not only are we biased against the future because we are short-sighted but, according to Kahneman, we are also cost-averse against a backdrop in which solutions to climate change involve huge financial costs. He also says that climate change invokes uncertainty.
However, as Marshall infers, as real as the perfect combination of biases outlined by Kahneman are to people, they only reflect a perception. They are not an illustration of reality. The truth is climate change is happening in the present and was happening in the past. Moreover, as Marshall argues, the cost issue is debatable, and with every scientific institution agreeing about man-made climate change, it's certainties are unquestionable.
What appears to emerge from Kahneman's analysis is that attempts to tackle climate change have been deliberately set up to fail. We make excuses not to confront it because it's perceived to be a problem that exists somewhere in the future, is open to interpretations of biases and is regarded as having a multitude of potential interpretive causes.
Ultimately, climate change won't be tackled because we have never recognized in any serious way, the need for it to be tackled. We live in a bubble of self-delusion in which the perceived short-term imperatives of the market have been prioritized above the need for the existence of a sustainable planet to ensure our long-term future.
The penetration of the market into all our lives and forms of thinking, is indicative of a self-obsessed culture guided by narrow short-term economic interests which will almost certainly lead to catastrophic social and environmental costs.
I rely on the generosity of my readers. I don't make any money from my work and I'm not funded. If you've enjoyed reading this or another posting, please consider making a donation, no matter how small. You can help continue my research and write independently..… Thanks!